About Eastway Medical Clinic & Urgent Care in Charlotte, NC
Eastway Medical Clinic and Urgent Care provides medical and healthcare services to children and adults of all ages. We are open 6 days a week. We are conveniently located at 1220 Eastway Drive Charlotte, NC 28205. For more information, contact us today or book an

appointment online

.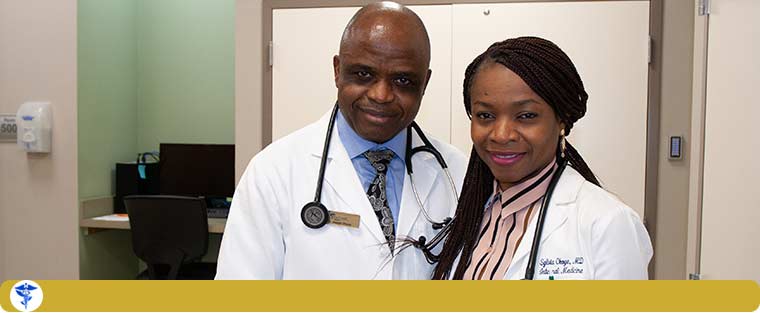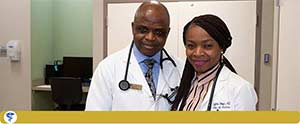 Eastway Medical Clinic and Urgent Care is a primary and urgent care medical office located in the greater Charlotte area of North Carolina. The clinic provides affordable, high quality, and compassionate care in a very comfortable environment to all patients regardless of ability to pay.
Primary Care
Our Primary Care section is for new and established patients with chronic medical problems including hypertension, diabetes mellitus, heart disease, kidney disease, liver disease, chronic lung problems including COPD, allergies, asthma, seizures, blood clots, etc.
Urgent Care
Our urgent care section is for your urgent medical needs that are not life threatening but require urgent attention. You will receive high-quality care while at the same time avoiding the costly and time-consuming visit to the emergency department. We have in-house laboratory and X-rays services.
We do recommend that you visit the nearest emergency room or dial 911 if you are experiencing a life-threatening emergency.
WALK IN FOR YOUR PRIMARY OR URGENT CARE NEEDS
Hours of Operation
Mon-Fri: 8:30am-5:30pm, Sat: 9am-3pm and Sun: Closed
Location:
1220 Eastway Dr Charlotte, NC 28205
SKIP THE WAIT
& RESERVE YOUR SPOT
Services
Primary Care
Urgent Care
Minor Trauma
Internal Medicine
Pediatrics
Physicals (Immigration, Annual, DOT, Sports, School, Job/Employment)
Asthma and Allergy Testing and Treatment
Substance Abuse
Immunizations for children and adults
Blood Pressure Management
Management of chronic Heart diseases
Treatment of Lung Infections
Management of kidney infections
Evaluation and management of Liver Diseases
Management of Sexual Dysfunction including Erectile Dysfunction
Testing for and treatment of sexually transmitted diseases
Cuts and Lacerations
Physician Supervised Weight Loss
Work Injuries
Urine Drug Screen
Repair of wounds and lacerations
Foreign body removals
Fluid therapy for dehydration
Treatment for burns and skin problems
Treatment of strains, sprains, and fractures
Management of allergic reactions
Evaluation and treatment for respiratory infections
Treatment for animal bites and insect stings
Medication maintenance
Blood tests
Immunizations
Evaluation of minor auto accident and personal injury cases
PrEP (HIV Prevention)
Insurances Accepted & Payment
We accept most major insurances including Medicare and Medicaid. We offer discounts to self-pay patients-visit our Promotions Section for details.
Office Hours
Mondays-Fridays: 8:30AM-5:30 PM
Saturdays: 9:00 AM-3:00 AM
Sundays: Closed
We accept Walk-ins.
Se Habla Espaniol
We have many Spanish speaking staff
Our Address
Eastway Medical Clinic and Urgent Care
1220 Eastway Drive
Charlotte, NC 28205
Phone: 704-256 8109
Fax: 704-626 6515