Primary Care Questions and Answers
If you have questions about primary care, check out our below Q and A page below. Trust the professionals at Eastway Medical Clinic and Urgent Care to provide you with primary care health services in Charlotte, NC. For more information, please

call us

or request an

appointment online

.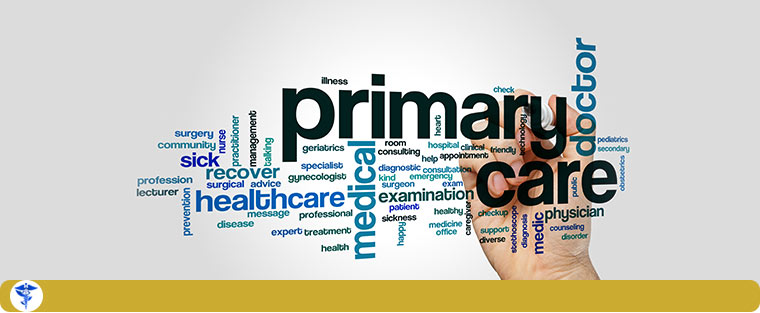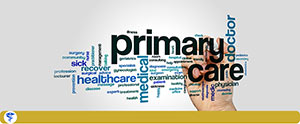 Primary care is an important aspect of the healthcare system and plays a crucial role in the wellbeing of millions of people across the US. Primary care physicians act as the first point of contact for all medical concerns and can effectively evaluate, diagnose and treat a multitude of health conditions and concerns. From sinus infections and influenza, to sprains, strains and routine physicals, primary care physicians can help with almost any medical concern. And for when a condition requires specialized care, they can refer patients to trusted medical professionals, often working together for the benefit of the patient.
How is primary care different from secondary care, emergency care, and urgent care?
Primary care is the first point of contact for all health concerns and provides treatment for a wide number of illnesses and conditions. This is often delivered in outpatient settings, as the preventative care and evaluations provided do not require hospitalization.
Secondary care differs from primary care and is more specialized, focusing on helping patients who are struggling with complex or severe health conditions. These conditions typically require the support of a specialist.
Emergency care is provided in life-threatening situations and is typically carried out in an emergency room. To treat patients experiencing any type of emergency or trauma, it is usually part of a hospital or medical center dedicated to emergency situations. Emergency rooms operate every hour of the year, providing full emergency medical care on a walk-in basis.
Urgent care clinics are walk-in clinics that are able to handle a variety of health conditions that require immediate medical attention but that are not life- or limb-threatening. While primary care clinics typically see patients weekdays during regular business hours, urgent care clinics offer services on weekends, after hours and during holidays.
You should always try to set up an appointment with your primary care doctor before using an urgent care clinic, however urgent care centers are the right choice for non-emergency conditions that arise when your primary care doctor is not available. These include conditions such as:
Upper respiratory problems, such as sore throat, earache or sinus symptoms
Non-life threatening allergic reactions
Minor skin infections and rashes
Minor burns
Insect bites, minor animal or human bites
Urinary tract infections
Minor cuts, contusions or abrasions
What can a primary care physician do for me and my family?
There are many reasons a primary care physician can benefit you and your family. A few include:
Primary care physicians follow your life cycle
They know your personal and family history
Primary care physicians treat a huge number of illnesses and conditions
They can refer you to a specialist to provide further care
They can improve lives and save money
What conditions do primary care doctors treat?
Primary care physicians can treat a vast number of illnesses and conditions, including, but not limited to:
Allergies
Anxiety
Asthma management
Back pain
Bronchitis
Conjunctivitis (pink eye)
Constipation
Cough
Depression
Diabetes management
Dizziness, vertigo
Earaches and infections
Earwax impaction
Eczema
Erectile dysfunction
Fever
Gastroesophageal reflux (GERD)
Gout
Headaches and migraines
Heart disease
Heartburn
High blood pressure (hypertension)
High cholesterol (hyperlipidemia)
Hypothyroidism (underactive thyroid)
Influenza
Insomnia
Laryngitis
Malaise/fatigue
Minor aches, pains and sprains
Nausea, vomiting and diarrhea
Obesity
Osteoarthritis
Pneumonia
Rashes
Shingles
Sinus infections
Sore throat (pharyngitis)
Upper respiratory infections
Urinary tract infections
Vitamin B12 deficiency
Weight gain and weight loss
If you or someone you know is looking for a top rated primary care physician, come to Eastway Medical Clinic and Urgent Care today! Our kind and compassionate professionals are experienced in treating a number of different ailments and conditions and can provide you and your family with a higher level of care. Call our office today to get in touch with a member of our specialist team. Go online or simply give us a call to book an appointment with us today! We serve patients from Charlotte NC, Harrisburg NC, Concord NC, Mint Hill NC, Matthews NC, Belmont NC, Pineville NC, Kannapolis NC, Monroe NC, and Mt Holly NC.
ADDITIONAL SERVICES YOU MAY NEED