Annual Physical Exams Specialist Q&A
The yearly physical exam serves as a wellness check, allowing you to check in with your doctor, address any health concerns, and discuss preventive steps for the future. Your health is important, which is why you should come to Eastway Medical Clinic and Urgent Care for your next physical. Our professionals, Dr. Joseph Okoye, MD., and Dr. Sylvia Okoye, MD., in Charlotte, NC are trained to help you get the care you deserve. We are conveniently located at 1220 Eastway Drive Charlotte, NC 28205. For more information contact us today or book an appointment online.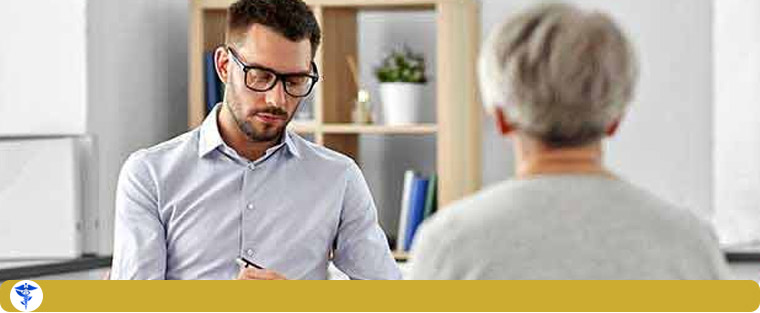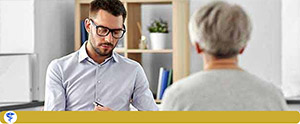 Table of Contents:
Why should I have an annual physical exam?
At what age should a person start having annual physical exams?
What happens during an annual physical exam?
How should I prepare for a physical exam?
Does insurance cover physical exams?
Even if you are totally healthy, no one can guarantee a clean bill of health into the future. For this reason, it is important to keep in regular contact with a physician so that you can properly monitor the state of your health. Annual physical exams are a great way to do this! At Eastway Medical Clinic and Urgent Care, we offer affordable and thorough annual physical exams to patients of all ages.
Why should I have an annual physical exam?

Annual physical exams are crucial for keeping an eye on your health! Not only are they a great source for peace of mind regarding your health, but they are also an excellent preventative measure in spotting potential diseases before they progress so they can be treated in their early stages. Moreover, if you have an annual physical exam with the same physician each year, you can develop a level of familiarity and comfort with them, and they can know your health inside and out. As such, your physician can alert you to certain medical issues that you might be predisposed to in the future through their annual check-ups with you.

Annual physicals are also used to update any immunizations you may require, and to ensure that you are leading a healthy lifestyle through exercise and a proper diet.
At what age should a person start having annual physical exams?

While anyone at any age can benefit from annual physical exams, they are especially pertinent for anyone aged 50 years or older.
What happens during an annual physical exam?

When you first arrive for you physical, you will be either be given a questionnaire regarding your medical history and lifestyle, or a nurse will ask you these questions in person. The questions will cover any allergies you have, past surgeries you have had, your family's medical history, and what medications you are currently taking. There will also be a portion that covers lifestyle choices regarding exercise, tobacco use, and alcohol consumption.

Once the questionnaire is completed, your physician will begin a routine observation by checking your body for any marks, growths, or other abnormalities. Then, your physician will use palpation, or feeling with his or her hands, to check the consistency, size, location, and tenderness of your vital organs. Your physician will also check your blood pressure and your heart rate, using a blood pressure monitor and a stethoscope.
How should I prepare for a physical exam?

There is not a lot you need to do to prepare for your physical exam! That said, it is a good idea to make a list of any questions or concerns you have, any symptoms you are experiencing, any medications you are taking, and anything else you would like the doctor to know about your medical history.
Does insurance cover physical exams?

Yes, most insurances are required to cover annual physicals as a preventive benefit under the Affordable Care Act (ACA)! If you have medical insurance, verify the necessary logistical details with them before your appointment, such as what they will cover and whether they require a co-payment on your part. Call us for more information on our medical insurance policies.

If you do not have medical insurance, we are happy to offer special promotions to help ease the cost of medical services! Follow the above link for more information on specific deals and how to sign up for them.

If you are looking for a trusted clinic for annual physical exams, you have found the right place! Our physicians at Eastway Medical Clinic are second-to-none. If you would like to book an appointment with us, you can either contact us or schedule an appointment online! You can find us at 1220 Eastway Drive in Charlotte, North Carolina during the hours of 8:30 AM to 5:30 PM from Monday to Friday, or from 9:00 AM to 3:00 PM on Saturday. We serve patients from Charlotte NC, Harrisburg NC, Concord NC, Mint Hill NC, Matthews NC, Belmont NC, Pineville NC, Kannapolis NC, Monroe NC, and Mt Holly NC.
ADDITIONAL SERVICES YOU MAY NEED