Immigration Medical Exam Doctor in Charlotte, NC
If you seek citizenship in the United States, our experienced immigration exam specialists at Eastway Medical Clinic and Urgent Care are ready to assist you. We are conveniently located at 1220 Eastway Drive Charlotte, NC 28205., and are open Monday through Saturday. We accept Walk-ins. For more information, please contact us or request an appointment online.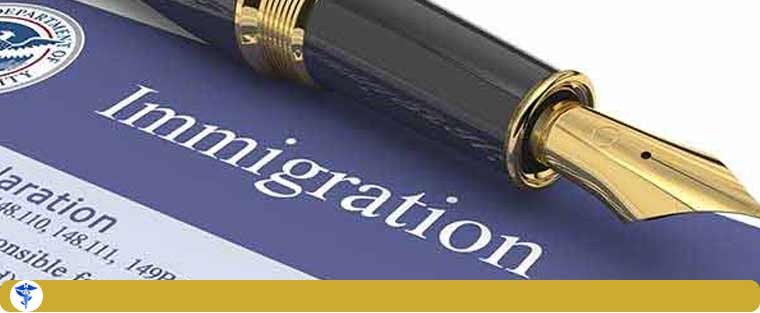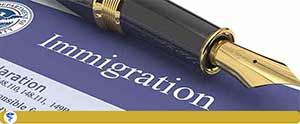 I-693 form | Green Card Medical Exams | Immigration Physical
Exam | Vaccination Record
USCIS Civil Surgeon
USCIS authorized our providers to conduct immigration medical exams. Dr. Sylvia I. Okoye and Dr. Joseph C. Okoye are USCIS Designated Civil Surgeons. Civil Surgeons are providers appointed by USCIS to perform medical exams required for Green Card application. We offer competitive pricing on Immigration medical exams, conduct all the necessary laboratory tests, and provide all vaccinations needed to complete the I-693 forms (immigration medical exam form) per USCIS requirements.
What Is a USCIS Medical Exam?
The USCIS medical exam ensures that potential immigrants (green card applicants) are healthy, free of communicable diseases, and current with all mandated vaccines.
What to Bring to the Exam?
• Government-issued photo identification, such as a valid passport or driver's license.
• Vaccination or immunization record.
• Medical Insurance Card.
• Form I-693, Report of Medical Examination and Vaccination Record (We can print it out for you)
• Have a Question? Give Us a Call
•
Call Us: (704)-3608893.
During the Exam
• The medical examination entails a review of your medical history and a physical exam.
• The doctor will also test for infectious diseases like tuberculosis, syphilis, and gonorrhea.
• After the exam, the doctor will complete Form I-693 and seal the form in an envelope for you to submit to USCIS.
Download USCIS Policy Manual on Immigration Physical Exam
Immigration Physical Exam Procedure
Immigration medical exams are unlike regular physical exams or checkups, where you visit the doctor about health issues. Instead, it is a screening exam to determine whether it is safe from medical standpoint to allow you into the United States. While you do not need to be in perfect health to pass this exam, you must not have any severe illness, communicable diseases, mental disorders, or drug problems that would make you inadmissible to the U.S. and ineligible for a visa or green card.
What to Expect During Your Exam?
First, we will check your passport or other identity documents to verify that you are, in fact, you.
The doctor or a staff member will ask about your medical history. We will review your medical problems, hospitalizations, and treatments you may have received. In addition, we will ask about exposure to tuberculosis and other communicable diseases.
You will be asked specific questions about psychoactive drug and alcohol use, history of harmful behavior, and psychiatric illness.
The doctor will ask about symptoms that suggest cardiovascular, pulmonary, musculoskeletal, and neuropsychiatric disorders and will ask about symptoms of diseases that would make you inadmissible.
You will then receive a physical examination, which will include an assessment of the following areas of the body:
The eyes, ears, nose, and throat
Bodily extremities
Heart
Lungs
Abdomen
Lymph nodes
Skin
External genitalia (for those that have symptoms of certain sexually transmitted diseases).
A mental status examination will also be performed.
Blood and urine samples for laboratory testing-as applicable-will be obtained. Those whose blood test for tuberculosis return positive will need a chest x-ray.
Following your examination, and once we have your results back, the doctor will complete your immigration package and place it in a sealed which you will then give to the consulate or USCIS. Do not open this envelope. The doctor will discuss and administer the necessary vaccines, or you may get them at your PCP's office or local pharmacies.
Conditions Which May Make You Inadmissible
As of 2018, these include untreated gonorrhea, infectious leprosy (Hansen's disease), infectious stage syphilis, and active tuberculosis.
Illnesses that affect you, but which will not infect or injure others (heart disease, cancer, certain mental conditions, etc.) will not prevent you from receiving a residency permit.
Pregnant Applicants
Please, let us know if you are pregnant or plan to be soon. Some of the vaccines required by USCIS are contraindicated in pregnant women.
How Much does Immigration Physical Exam Cost?
Adults: $350; Children <18yrs old: 250 The fee covers the physical examination and blood and urine tests. It does not cover the chest x-ray required by those who test positive for tuberculosis. The cost does not include immunizations/vaccinations that you may need.

​Please note: Medical insurance does not cover this fee and is self-pay. In addition, vaccinations are not covered. You may get your vaccines at your PCP's office or local drug store and bring the vaccine documents. https://www.eastwaymedicalclinic.com/specials-and-promotions
We accept most credit cards and cash for payment.
Have you previously completed the immigration physical exam but the form I-693 expired?
Please, bring your old I-693 documents if you have had an immigration exam in the past. We can use some information from your previous exam.
Do you have a complete vaccination/immunization record?
Don't worry if you don't have your immunization records. We can determine if you are immune to the diseases important to USCIS by checking the antibody level in your blood in the laboratory. Again, this will be at no additional charge.
Are you in a hurry?
Generally, blood and urine tests are the most time-consuming task in the entire process. Some laboratory tests take at least 48 hours to complete. However, if you are pressed for time, let us know, and we can discuss expediting your exam and having your package ready on time.
Call Us: (704)-3608893
Do you have active health insurance?
The USCIS Immigration Medical Exam is not usually covered by health insurance plans. However, some health plans may cover vaccinations that you may need and we can work with you in this regard.
Are you in a hurry?
Generally, blood test is the most time-consuming task in the entire process. Some laboratory tests take at least 48 hours to complete. If you are pressed for time, we can discuss how to expedite your exam and have your package ready in a timely manner.
Call Us: (704)-3608893
Exam Requirements:
Adult examination (18 years or older) typically consists of the following:
A Physical Examination
A test for tuberculosis (QuantiFERON-blood test)
A blood test for syphilis (RPR) (18-44yrs old)
A urine test for gonorrhea (18-24yrs old)
Immunizations are dependent on age and medical history.
Children examination (children 18 years and younger) typically consists of the following:
A physical examination
A test for tuberculosis (2 years old and older)- (QuantiFERON-blood test)
A review and update of the pediatric immunizations
Immunization Requirements:

Adult Immunizations <65yrs old:

Measles, Mumps, Rubella Vaccine Tetanus/Diptheria Vaccine Varicella (Chicken Pox) Vaccine Seasonal Influenza (during flu season for certain individuals) Covid-19 Vaccine Adult Immunizations >65 yrs old
All vaccines for <65yrs old Plus Pneumococcal Vaccine.

Childhood Immunizations (depends on age):
Rotavirus Vaccine
Measles, Mumps, Rubella Vaccine
Tetanus, Diptheria, Pertussis Vaccine
Polio Vaccine
Hemophilus Influenza Type B Vaccine
Hepatitis B Vaccine
Hepatitis A Vaccine
Pneumococcal Vaccine
Meningococcal Vaccine Covid-19 Vaccine (12yr old and above)
Covid-19 Vaccine Requirement by USCIS
Currently, per USCIS and CDC guidelines, only the following COVID-19 vaccines are accepted for USCIS Immigration Medical Exam
Pfizer-BioNTech COVID-19 Vaccine
Two Shots in Total, 21 days in between
• or –
Moderna COVID-19 Vaccine
Two Shots in Total, 28 days in between
• or –
Janssen COVID-19 Vaccine
Only require 1 Shot

Waivers for the COVID-19 vaccine are available under exceptional circumstances; please consult your immigration attorney for details.
Immigration Physical Question & Answer
How much does the immigration physical cost?


• $350 for adults and,
• $250 for children (below 18yrs of age)
This fee covers the required exam and interview, and preparation of the I-693 form. It also covers the required age-appropriate laboratory testing:

• Tuberculosis (TB) testing for all applicants above age 2
• Syphilis testing for applicants aged 18 – 44
• Gonorrhea testing for all applicants aged 18 – 24
• A positive TB Test result will require a Chest X-ray.
• Payment is due at the time of your initial consultation.
What vaccines are required?
Vaccines required for immigration exams depend on the applicant's age. All required vaccinations must be completed for your immigration package to be ready.
Follow the link below to view the age-appropriate vaccines per CDC recommendations. The civil surgeon will review the vaccinations you need during your visit.
https://www.cdc.gov/immigrantrefugeehealth/civil surgeons/vaccinations.html
Influenza (flu) vaccination is required during flu season (October 1 – March 31).
The COVID-19 vaccination series must be complete for your package to be ready.
However, one dose of certain vaccines that require multiple doses, for instance, measles, is sufficient for immigration purposes. Bring all previous vaccination records with you to your appointment for review.
Are vaccinations mandatory?
Yes. Age-appropriate vaccinations are mandatory. Bring your vaccine documents with you for review. If you received some vaccinations in the past but do not have the vaccine documents or feel that you acquired immunity to specific diseases from previous infections, don't worry. We will check your blood antibody level to determine your immune status. You won't have to receive the vaccine if your lab test indicates a high antibody titer level consistent with immunity to the disease. Provide your civil surgeon with any documentation of allergic reactions to a vaccine or vaccine components. Pregnant women may not receive certain live vaccines. Let your civil surgeon know if you are pregnant or plan to get pregnant soon.
What will happen if I refuse to complete the required vaccines?
You may apply for a waiver if your objection is based on religious beliefs or moral convictions and submit it to USCIS; otherwise, your immigration form will be incomplete, and your application for adjustment of status may be denied.
Follow this link for Vaccine Waiver Forms.https://www.uscis.gov/sites/default/files/document/forms/i-601.pdf
Is a waiver available for applicants who cannot afford the required vaccinations?
No, there is no waiver for being unable to afford the mandatory vaccines.
Will my insurance cover the cost of the immigration physical exam and vaccinations?
No. Medical insurance does not cover immigration services, including vaccines. They are self-pay. You may pay with cash, credit, or debit card.
Do I have to get my lab tests in your office?
It is preferable to do all your laboratory tests in our office. However, if you have laboratory tests showing antibody levels to vaccine-preventable diseases, bring them to your visit for review by the civil surgeon.
Do I have to get the required vaccinations in your office?
No. Required vaccinations can be obtained anywhere, including your PCP's office, local pharmacies, and the Health Department. However, if you get the vaccinations outside, remember to send a copy of the vaccination documents to our office (the vaccination document must contain the necessary information, including the name of the vaccine, lot number, expiration date, etc.).
Could additional laboratory testing be required apart from those mentioned above?
Yes. Applicants who test positive for Tuberculosis will require a chest X-ray to rule out active pulmonary disease. Those that test positive for gonorrhea will need treatment; those that test positive for Syphilis will require additional testing and treatment if confirmed. A Chest X-ray for a positive screening test for Tuberculosis (Quantiferon) will incur an additional charge of $40 if done in our facility. CXR can be obtained at an outside facility if desired.
Can the Civil Surgeons at Eastway Medical Clinic and urgent care perform medical exams for immigrants from other states?
Yes. Dr. Sylvia Okoye and Dr. Joseph Okoye are immigration exam specialists approved to perform immigration exams for clients from any part of the US. They are both civil surgeons serving clients from their location in Charlotte, North Carolina.
What do I bring for my immigration exam?
Valid, government-issued picture ID: Passport, driver's license, green card, state-issued ID card, or military ID.
Medical records
Immunization records
I-693. If you wish to pre-fill the I-693 form, use the link below to download the form; don't sign/date page 2.
Translator
Applicants not fluent in spoken and written English need to bring a translator.
The translator must be willing to sign your I-693 form.
The translator could be a professional, family member, or friend.
Spanish-speaking applicants don't need to bring a translator; we have Spanish-speaking staff.
How long does it take to get my immigration package ready?
It depends, in part, on the day of the week you come for your initial immigration exam.
Exams on Mon or Tuesday: 3 days on average.
Exams on Thursday-Saturday: 3-7 days on average.
Please budget at least one hour (1hr) for your initial visit. Friday and Saturday exams may take longer for the labs to process and result. Typically, we will notify you of the results as soon as we get them; feel free to contact us (call or email) if you have any concerns. If you have a health condition requiring medical follow-up or treatment, we willfill out your immigration form ( I693 ) after the follow-up/treatment is completed. You will be responsible for the cost of any additional medical examinations or treatments required to fulfill the federal health requirements of the US Immigration Service. Once we have all we need for your immigration paperwork (physical exam, lab results, vaccination documents), we will complete your immigration form and give you a certified copy (I-693) in a sealed envelope. Turn in the sealed envelope to your attorney or the Department of Homeland Security if you are not using an attorney for your application. DO NOT OPEN THE SEALED ENVELOPE. You will also get a copy of your blood test results and some other exam documents to keep.
ADDITIONAL SERVICES YOU MAY NEED