DOT Physical Exam in Charlotte NC
Eastway Medical Clinic and Urgent Care doctors (Dr. Sylvia I. Okoye & Dr. Joseph C. Okoye) are certified by DOT (NRME) to provide medical exams for your Commercial Driver's License (CDL application) and issue a medical examiner's certificate (MEC), also called a DOT medical card.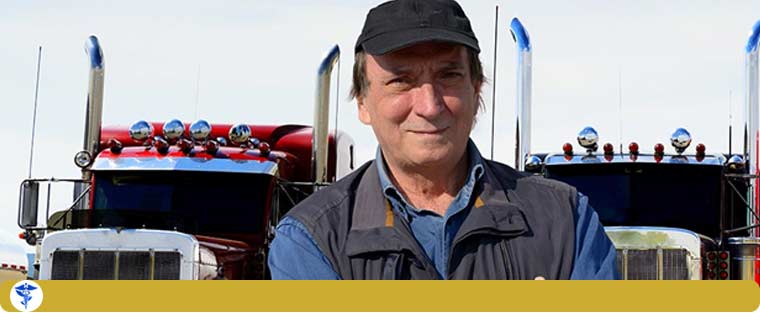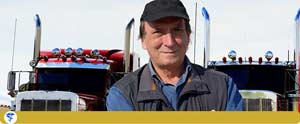 Reason for a DOT Physical Exam

A DOT physical exam is mandated by the FMSCA for commercial motor vehicle drivers (CMV) to ensure that drivers are physically, mentally, and emotionally fit to operate a CMV safely. At the end of the exam, drivers that meet the requirements set forth by FMCSA will be issued a DOT medical card. You can lose your CDL without a valid DOT medical card.
Who can perform a DOT physical exam?

Commercial Driver's License (CDL) or Department of Transportation (DOT) physicals can only be performed by providers who have completed training and testing and are listed in the National Registry of Certified Medical Examiners (NRCME).

nationalregistry.fmcsa.dot.gov
Who Needs a DOT Physical?

Commercial Vehicle Drivers are mandated by FMCSA to undergo DOT physical exam at regular intervals.
Who is a commercial vehicle driver?

You are a commercial vehicle driver if you:

• Operate a single vehicle with a gross vehicle weight rating (GVWR) of 26,001 pounds or more.
• Operate a combination of vehicles with a gross combination weight rating (GCWR) of 26,001 pounds or more if the vehicle(s) being towed has a GVWR of more than 10,000 pounds.
• Operate a vehicle that carries 16 or more passengers, including the driver.
• Operate any size vehicle that transports hazardous materials and that requires federal placarding."
How often do I need a DOT physical?.

A DOT Physical exam certificate is valid for two years and is issued to those in good physical condition who meet the guidelines set forth by FMSCA. It can be issued for less than two years if the examiner feels that the candidate has a medical condition, such as high blood pressure, diabetes, or other medical conditions that need to be monitored closely.

Once issued, is the driver's responsibility to provide copies of this certificate to their employers.
Do I have to book an appointment?

No appointment is necessary. You may walk-in during office hours. However, we advise that you book an appointment to minimize wait-time. We are open Mon-Fri 8.30-5:30PM and every other Saturday 9:00AM-3:00 PM.
How much do you charge for a DOT Physical Exam?

The cost of an exam is eighty fiver dollars ($75) and it is not covered by health insurance. It is self-pay and nonrefundable regardless of the outcome of the exam (pass or fail). We accept cash, credit/debit cards, Care Credit, HSA cards etc. We do not accept personal checks, etc. Unfortunately, we do not accept personal cheques.
What do I have to bring to my DOT Physical?

• Valid driver's license
• Medical Records (all pertinent records that will assist in your exam)
• List of Medications with dosages from your pharmacy
• Blood sugar monitor for those with diabetes
• Eyeglasses/contact lenses (if required to correct vision)
• Hearing Aids
• Ambulatory Aids (walking cane etc.)
• FMCSA-issued medical waiver forms

Failure to provide needed information and documentation will delay your certification, and you may have to return another day to complete your physical exam at an additional charge.
How Do I prepare for my DOT Physical Exam?

• Ensure a good night's sleep.
• Take your prescription medications as directed by your doctor.
• Avoid consuming caffeine, or nicotine for at least thirty minutes prior to your exam since they may affect your blood pressure.
• Come with a full bladder (your urine sample)
What happens during a DOT physical Exam?

• Check in at our Front Desk
• Complete a Health Assessment Questionnaire
• Height and weight assessment
• Vital signs check
• Vision check (visual acuity, color vision).
• Hearing Assessment
• Urine Analysis to evaluate for protein, sugar, and blood that may indicate the presence of chronic medical problems.
• Review of Medical History
• Physical Examination
Vision Requirements

• At least 20/40 vision in each eye with or without correction (eyeglasses or contacts)
• At least 70 degrees of peripheral vision on the horizontal meridian in each eye
• Ability to recognize and distinguish typical traffic signal colors.
Hearing Requirement

• Must comprehend a whispered voice at five feet or more with or without a hearing aid.
• If that is not possible, you must pass a formal hearing test with an audiometer.
Review of Medical History

The examiner will ask questions about a history of elevated blood pressure, diabetes, sleep disorders including snoring, seizures, stroke, heart attack, lung disease, etc., that may affect you as a driver.
Physical Exam

The physical exam involves an examination of the Head, Eyes, Nose, Ears, Mouth, Throat, Heart/Pulse, Lungs, Abdomen, Spine, Limbs, Central Nervous and Peripheral Nervous system, and vascular systems.
Blood Pressure Requirement

• Blood Pressure less than or equal to 140/90
• Blood Pressure equal to 140/90 but less than 180/110, may qualify you for a shorter interval Medical Examination Certificate
Physical Disqualifier

You may fail your DOT physical exam under the following circumstances:

• Failure to meet the minimum vision and hearing requirements.
• Diabetes that requires insulin treatment without an exemption issued by Federal Motor Carriage Safety – • Administration (FMCSA)
• Blood Pressure of 180/110 and above
• History of epilepsy
• Alcoholism

Loss of or diminished use of the limbs not accompanied by a Skills Performance Certificate (SPE)
Use of illegal drugs and some prescription medications.
Certification/Recertification.

The examiner will issue you a medical examiner's certificate (MEC), also called a DOT medical card, if you meet the DOT physical exam requirements. We follow the guidelines issued by the FMCSA and NRCME and will only certify drivers who meet the requirements.
Certified Doctor



ADDITIONAL SERVICES YOU MAY NEED