Allergy Testing Clinic Q&A
Allergy testing is an accurate way of determining which allergens are causing your allergic reactions. At Eastway Medical Clinic & Urgent Care, our board-certified doctors and medical staff provide comprehensive allergy treatments and testing in Charlotte, NC. We are conveniently located at 1220 Eastway Drive Charlotte, NC 28205. For more information, please contact us or request an appointment online.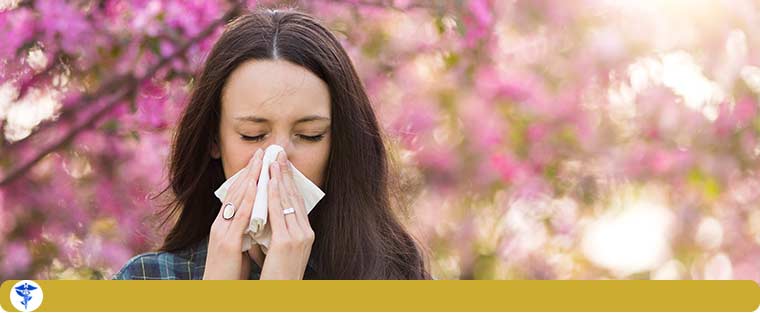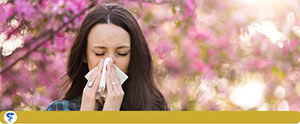 Table of Contents:
What are the symptoms of allergies?
Is asthma an allergy?
What allergies can be tested for?
Do you provide allergy testing in Charlotte, NC?
It can be difficult for people to determine by themselves whether they have certain allergies. Some people experience subtle symptoms like a stuffy nose and rhinitis, while others get more obvious symptoms like rashes or difficulty breathing. If you've been experiencing some of these symptoms or similar symptoms and would like to be tested for allergies, then we can do this for you here at Easway Medical Clinic where we provide allergy testing in Charlotte, NC. Contact us today for an appointment.
What are the symptoms of allergies?

Allergy symptoms in a person can vary depending on the allergen, which is the substance a person is allergic to. Also, symptoms vary from person to person, and the severity of the symptoms can vary too. However, there are some obvious signs and symptoms of an allergy, such as:

• Respiratory system complications like slight difficulty breathing
• Gastrointestinal system complications like upset stomach or indigestion
• Clogged sinuses or a runny nose
• Eye irritation
• Swelling of the lips, eyelids, or ears
• Dermal reactions like dermatitis, eczema, or hives
• Allergic rhinitis
• Anaphylaxis

With allergic rhinitis, also known as hay fever, symptoms are similar to those of a common cold, but allergic rhinitis is actually an allergic reaction that causes congestion, itchy eyes, and/or a runny nose. We can help to diagnose allergic rhinitis here at Eastway Medical Clinic.

Anaphylaxis is a severe and possibly life-threatening allergic reaction. If you or a loved one is experiencing anaphylaxis, then you must call 911 and go to emergency care. Some of the symptoms of anaphylaxis can be:

• Diarrhea or vomiting
• Shortness of breath or difficulty breathing
• Tongue or throat swelling
• Hives
• A feeling that you're going to lose consciousness
• A drop in blood pressure
Is asthma an allergy?

Asthma is a condition that can be caused by allergies. The condition is the result of inflammation of the airway, and this can be the symptom of exposure to an allergen, such as dust mites. It's important to properly diagnose and treat asthma, which we can help with here at Eastway Medical Clinic. Allergy testing can help a great deal with diagnosis. Also, we can provide ongoing care for patients with asthma, including children, so if you or a loved one has been diagnosed with it, come see us for continual care.
What allergies can be tested for?

Here at Eastway Medical, we can do a test for a specific common allergen, or do a more comprehensive test for multiple common allergens. And if it turns out that you have an allergy to a particular substance, we can determine whether you'll have other allergies to related substances. For example, many patients who are allergic to tomatoes might also be allergic to potatoes, which are a related food. We can test for other food allergies as well as dust allergies, seasonal allergies, allergic rhinitis, and more. We can also test for asthma. Also, for patients currently experiencing allergies or mild allergic reactions, we can provide urgent care.
Do you provide allergy testing in Charlotte, NC?

Yes, we do! And if you believe you could benefit from allergy testing, or if you've received a referral for testing, then come see us here at Eastway Medical Clinic. You can come in for a walk-in appointment at our 1220 Eastway Drive Charlotte, NC 28205 location, or you can contact us to book an appointment. We'll be able to test for just about any allergy and provide you with a list of allergens to avoid. We serve patients from Charlotte NC, Harrisburg NC, Concord NC, Mint Hill NC, Matthews NC, Belmont NC, Pineville NC, Kannapolis NC, Monroe NC, and Mt Holly NC.
ADDITIONAL SERVICES YOU MAY NEED