Internal Medicine Doctor Questions and Answers
Internal medicine doctor deals with the prevention, diagnosis, and treatment of diseases. Eastway Medical Clinic and Urgent Care have experienced internal medicine doctors who provide overall care for you and for your family in Charlotte, NC. For more information, please call us or request an appointment online.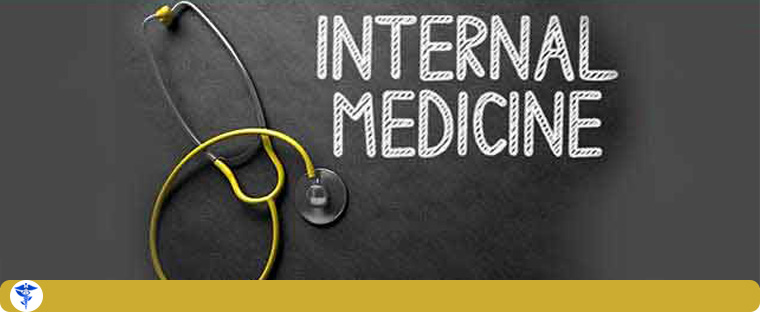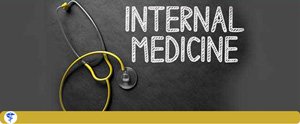 Do you need a new doctor for yourself and possibly your older family members? You'll find a quality doctor of internal medicine here at Eastway Medical Clinic. With the kind of care our doctors provide, adult and senior patients get the treatments they need for any common or chronic conditions, even if the patients need long-term, ongoing care. We're here for you and your family, so reach out to us today if you need an internal medicine doctor in Charlotte, NC.
What does "doctor of internal medicine" mean?
An internal medicine doctor or doctor of internal medicine is a medical professional specialized in treating common or chronic diseases that often affect adults in particular. The doctor can provide short-term care (such as a prescription for an anti-inflammatory drug), or long-term care (if the patient needs ongoing care and attention for a chronic condition like diabetes). These doctors are called internists once they complete an internal medicine residency.
Who should see an internist?
General internists, like ours here at Eastway Medical Clinic, can diagnose and treat a number of various diseases and other conditions such as acute respiratory infections, asthma, cardiovascular disease, chronic bronchitis, diabetes, high blood cholesterol, hypertension, hypothyroidism, menopause, osteoarthritis, pneumonia, and others. If you have or believe you could have any of these conditions, then you should see an internist. You can also take older family members to see an internist.
An internist can also provide preventative care, which is a kind of care focused on preventing health conditions in the first place (for example, with cancer screenings, mammograms, etc.). Also, if a patient already has a condition and requires the expertise of a specialist, the internist can provide a referral. One of the best things about seeing a general internist is that he or she can create and be at the center of a network between multiple doctors and specialists, which provides the most comprehensive kind of healthcare possible!
What are the differences between family practice and internal medicine? What is unique about internal medicine?
There are many similarities between family practice and internal medicine. Practitioners of either kind of medicine can treat just about any common health condition in adults, and practitioners of one or both of these kinds of medicine can be primary care physicians. One of the big differences between the two kinds of medicine is that internists treat adults and seniors, while family practitioners can treat anyone in a family, including children. Another difference is that internists can specialize in particular areas of healthcare, such as heart health, while family practitioners don't specialize.
Here at Eastway Medical Clinic, our doctors are both general internists and family practitioners, so they're more than qualified to be your internal medicine doctor or primary care physician. They can see you or your elderly family members for any common or chronic condition, and they can see your children too for any common condition that affects children, like strep throat. You're more than welcome to see one of them for a consultation or appointment here at Eastway Medical Clinic.
Do you have an internal medicine doctor near me in Charlotte, NC?
Yes, we do! Dr. Joseph Okoye and Dr. Sylvia Okoye are right here at our Charlotte NC clinic. We're located over at 1220 Eastway Drive Charlotte, NC 28205. Our clinic doors are open for you 6 days a week. Walk-ins are welcome, so you're free to visit us in person without an appointment, if you like, or you can book an appointment with us.
You can reach our clinic at (704) 360-8893 or book with us online if you'd prefer that instead. We'd like to hear from you for any reason, so don't hesitate to get in touch if you believe you could benefit from our services. We certainly believe you will, and we look forward to hearing from you soon here at Eastway Medical Clinic in Charlotte, NC! We serve patients from Charlotte NC, Harrisburg NC, Concord NC, Mint Hill NC, Matthews NC, Belmont NC, Pineville NC, Kannapolis NC, Monroe NC, and Mt Holly NC.
ADDITIONAL SERVICES YOU MAY NEED