School and Sports Physicals Questions and Answers
Looking for a place to get your child's school and sports physicals done in Charlotte, NC? Eastway Medical Clinic offers walk-in school and sports physicals which include blood pressure, pulse, vision, strength and flexibility check-ups. We are open 6 days per week. For more information, please

call us

or request an

appointment online

.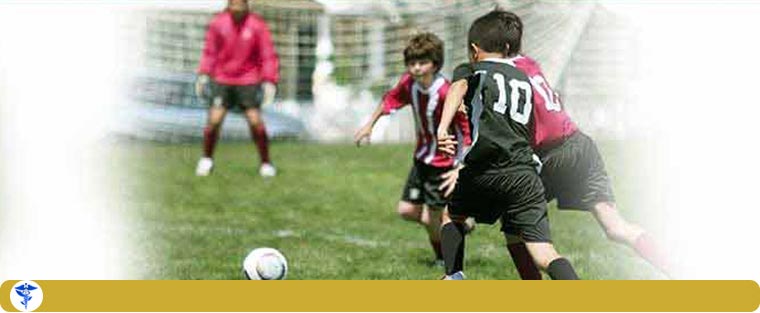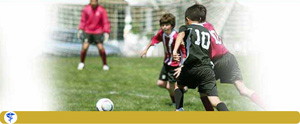 Sometimes people need a physical exam right away, like for sports or school. This is often the case for children, especially when they forget their referral form! None of that is a problem for us here at Eastway Medical Clinic. We can provide physical exams of any kind, including pediatric exams for children, and we can do these exams on a walk-in basis with no appointment necessary. This means you can visit us right away, get the physical done, and be back home in next to no time. Eastway Medical Clinic is your local provider of school and sports physicals in Charlotte, NC.
What are sports physicals? And what are school physicals?
Sometimes a physical exam is necessary when an adult or child joins a new sports team, and sometimes an exam is necessary when someone is attending a new school. It's often a pre-entry requirement. A sports or school physical is very similar to a standard physical exam, so the physician will likely check your:
Family health history and personal health history for recurring health conditions
Vitals, including your heart rate, blood pressure, and weight
Body health, including your eyes, ears, nose, heart, lungs, skin, speech, and walking ability
Vaccination history, and offer any vaccinations you need
During a sports physical, the physician also will check your physical strength, motor functions, reflexes, and agility. For a school physical for a child, the physician will check your child's development. Additionally, the physician will check to see whether you or your child requires other tests, like a blood test. You'll also have the opportunity to bring up with the physician any health concerns or questions you have.
Can urgent care do physical exams?
Yes, urgent care clinics like ours can provide physicals. Here at Eastway Medical Clinic, our physicians are fully certified to provide any type of physical exam, including school, sports, and camp physicals, and even annual physicals. Children, adults, and even seniors can get a physical with us.
One of the best things about getting a physical done at an urgent care clinic is that you can get it done right away, right on the spot, with no appointment necessary! This is especially convenient when you or your child needs a physical as soon as possible, or if you don't have a referral form handy.
How much does a physical exam typically cost?
Typically, a physical exam costs 50 to 200 dollars before insurance coverage is applied, but this depends on the type of physical and the provider. Children's physicals are usually on the lower end of the spectrum. With Eastway Medical Clinic, our pricing varies, so please get in touch with us to learn more about our services and pricing. However, we're sure you'll find our rates affordable.
Do you provide school and sports physicals in Charlotte, NC?
Yes, we do! We provide both of these types of physical exams, as well as any other type of physical, and we serve patients of all ages, including children and seniors. On top of that, all of our services are available on a walk-in basis, so you can come see us right away if you need to! Our clinic is located over at 1220 Eastway Drive Charlotte, NC 28205. You're also welcome to contact us and make an appointment if you'd prefer to do that instead. Give us a call to book with us. We're available to you and your loved ones 6 days a week!
Come see us today for a physical exam right away, right on the spot. We hope to see you soon! We serve patients from Charlotte NC, Harrisburg NC, Concord NC, Mint Hill NC, Matthews NC, Belmont NC, Pineville NC, Kannapolis NC, Monroe NC, and Mt Holly NC.
ADDITIONAL SERVICES YOU MAY NEED