Chronic Pain Management Questions and Answers
When chronic pain affects your day to day activities. Eastway Medical Clinic and Urgent Care offers a pain management solution in Charlotte, NC. For more information, please call us or request an appointment online.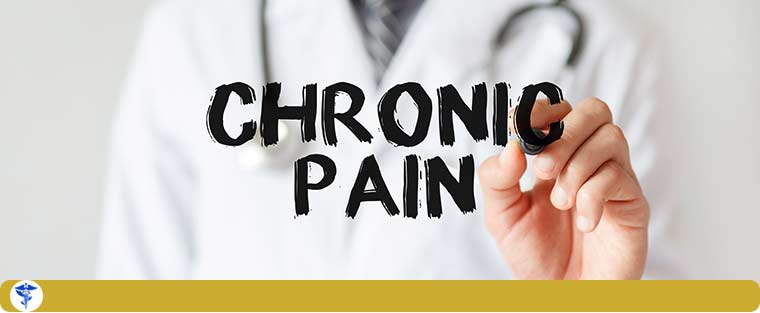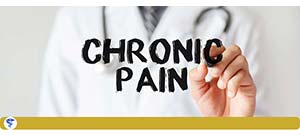 Table of Contents:
What is the most common chronic pain?
How does a doctor diagnose chronic pain?
How do you relieve chronic pain?
What happens if chronic pain is left untreated?
Can chronic pain ever go away?
Pain is defined as physical suffering caused by an injury or illness and can affect any area of the body. It is categorized into two distinct groups: acute pain and chronic pain. Acute pain is typically the result of an injury and, by definition, lasts between a few minutes to three months. Chronic pain refers to long term pain that is present for longer than three months, and can linger for several years, or even decades. Due to its prolonged nature, it is vital to properly manage chronic pain in order to live a good quality of life.
What is the most common chronic pain?

The most common types of chronic pain include:

– Headache
– Post-surgical pain
– Post-trauma pain
– Lower back pain
– Cancer pain
– Arthritis pain
– Neurogenic pain (pain caused by nerve damage)
– Psychogenic pain (also known as psychological pain, or pain that is not caused by disease, injury, or nerve damage)
How does a doctor diagnose chronic pain?

The diagnosis for chronic pain depends on its type and cause, and may include:

– X-rays can detect injuries in bone
– MRIs can reveal damage to bones, muscles, ligaments, or tendons as well as inflammation
– CT scans are used to examine problem areas
– Blood work can detect rheumatic diseases including lupus
– Neurological testing, which can determine MS
– Palpation of tender points
How do you relieve chronic pain?

Finding relief for chronic pain can be achieved through many therapies, techniques, methods and procedures. The effectiveness of treatment depends on the cause of the chronic pain, its severity and how well the patient responds to the specific treatment. Therefore, some treatments may work better from some than they do for others. Common treatments and techniques to relieve chronic pain include:

– Medications, both over-the-counter and prescription
– Physical therapy
– Exercise
– Alternative therapies, such as acupuncture or cupping
– Relaxation techniques, such as mindfulness and meditation
– Psychological counseling
– Regenerative medicine
What happens if chronic pain is left untreated?

Untreated chronic pain can lead to sequelae. Sequelae are conditions that result as a consequence of a previous injury or illness. For chronic pain, these include:

– Decreased mobility
– Impaired immunity
– Decreased concentration
– Anorexia
– Sleep disturbances

It can negatively impact multiple aspects of patient health, including:

– Sleep
– Cognitive processes and brain function
– Mood/mental health
– Cardiovascular health
– Sexual function
– Overall quality of life

Chronic pain has the potential to become increasingly complex in its physiological processes, and therefore can be more difficult to treat over time. The various health complications related to chronic pain can also incur significant economic consequences for patients, as healthcare visits are needed more regularly. It is imperative that chronic pain is managed with a focus on avoiding or minimizing its associated long-term risk of complications (sequelae).
Can chronic pain ever go away?

Chronic pain refers to pain that lasts longer than three months, but does not mean it will last forever. Some cases of chronic pain can go away completely, others can simply be managed. However, even with good treatment, it does not mean that chronic pain will go away. Some cases are complex and are affected by many different aspects.

If you are experiencing pain that has lasted longer for three months, come to Eastway Medical Clinic and Urgent Care for our chronic pain management. Our kind and compassionate professionals are experienced in treating chronic pain and can help you find relief. Call us today at (704) 360-8893 to book an appointment, or visit our clinic conveniently located at 1220 Eastway Drive, Charlotte, NC 28205. Our office is open Monday through Friday from 8:30 AM to 5:30 PM, and on Saturday from 9 AM to 3 PM. We serve patients from Charlotte NC, Harrisburg NC, Concord NC, Mint Hill NC, Matthews NC, Belmont NC, Pineville NC, Kannapolis NC, Monroe NC, and Mt Holly NC. Looking forward to serve you!
ADDITIONAL SERVICES YOU MAY NEED