Travel Medicine Specialist Q&A
Eastway Medical Clinic and Urgent Care provide vaccines and medical services for your international travel needs 7 days a week in Charlotte, NC. We are conveniently located at 1220 Eastway Drive Charlotte, NC 28205. For more information, please call us or request an appointment online.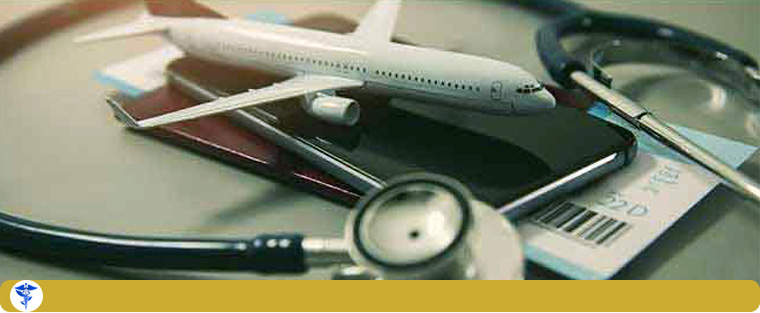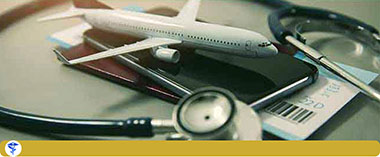 Table of Contents:
What vaccines are required for international travel?
What does a travel doctor do?
What is travel medicine?
Travel medicine refers to medications, medicines and vaccinations required for international travel. Some foreign destinations, such as South America, Europe, Africa and Asia, require specific immunizations before traveling, as there are local diseases in these regions not common in North America. Many of these foreign diseases are easily preventable and require only a one-time shot or oral medication while traveling abroad. Some inoculations may be required multiple times, as some are only efficacious for one year or require multiple shots to be effective.
What vaccines are required for international travel?

The following vaccines are common immunizations recommended for adults traveling internationally:

Japanese Encephalitis — Japanese encephalitis is a serious viral infection that can be life-threatening. It is transmitted through the bite of infected mosquitoes. The vaccine is recommended to travelers visiting rural areas of certain Asian countries.

Meningococcal Infection — Caused by the meningococcal bacteria, meningococcal infection is a serious and life-threatening infection. The primary forms of transmission include coughing, sneezing or close face-to-face contact. It can also be spread when people share things like food and drinks. This immunization is recommended for travelers who have close contact with local residents in areas where epidemics are common, including parts of Africa and the Middle East.

Rabies — Caused by a virus that is spread through the bite or scratch of an infected animal, rabies is an infection of the brain. This inoculation is recommended for travelers at risk of exposure to rabies and for visitors staying longer than one month in areas with a high risk of rabies, such as parts of India, Africa, Latin America and South East Asia.

Yellow Fever — Spread by the bite of a mosquito, Yellow Fever is a serious and life-threatening infection caused by a virus. It is present in tropical areas of the world, including countries close to the equator in Africa, Central and South America.
What does a travel doctor do?

Travel doctors are specialists in travel medicine, including the vaccinations required to travel internationally. These physicians are well-versed in different diseases from around the world, how to prevent them, and how to treat them. You may see a travel doctor if you are planning to travel abroad.
What is travel medicine?

Travel medicine is branch of medicine that specializes in diseases and conditions that travelers are at risk of contracting when abroad. When people travel to different countries, they need be aware of the potential diseases and conditions that can be transmitted. These diseases are not typically common in their country of origin. Prior to traveling to different parts of the world, immunizations, preventative medications, and general precautions should be considered.

Common immunizations required for travelers visiting certain countries include:

– Hepatitis A
– Hepatitis B
– Typhoid
– Yellow fever
– Meningococcal meningitis
– Rabies
– Tetanus
– Diphtheria
– Polio
– Other vaccinations may be recommended as well.

Preventative medications include protecting against:

– Traveler's diarrhea
– Malaria
– Tuberculosis

Important precautions while traveling regard:

– Foods
– Beverages
– Weather
– Insect bites

Patients with underlying medical diseases may need special arrangements in order to travel safely, such as those with kidney disease and diabetes.

If you or someone you know is going traveling, come to Eastway Medical Clinic and Urgent Care to receive your required immunizations! Our kind and compassionate professionals are experienced in travel medicine and can make sure you are safe and protected when traveling abroad. For more information on our travel medicine and how it can benefit you, call our office and get in touch with a member of our specialist team. To book an appointment with our travel medicine specialist, visit our website or speak with us over the phone today. We serve patients from Charlotte NC, Harrisburg NC, Concord NC, Mint Hill NC, Matthews NC, Belmont NC, Pineville NC, Kannapolis NC, Monroe NC, and Mt Holly NC.
ADDITIONAL SERVICES YOU MAY NEED