DOT Physical Exams Clinic Q&A
DOT physicals are intended to detect physical, mental, and emotional disorders that could impair a driver's ability to operate a commercial vehicle safely. Eastway Medical Clinic has DOT certified doctors who provide medical exams needed for your commercial driver's license in Charlotte, NC. We are conveniently located at 1220 Eastway Drive Charlotte, NC 28205. If you have any questions, concerns, or comments on our testing services, please do not hesitate to

call us

or request an

appointment online

.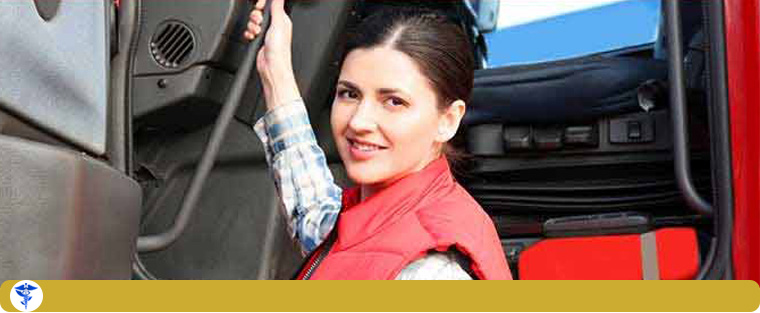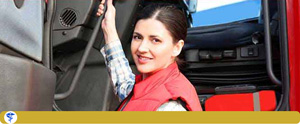 Table of Contents:
Why do I need a DOT physical?
What to bring to a DOT physical exam?
What do doctors test for in DOT physicals?
What does a DOT physical exam consist of?
Certain health requirements must be met before anyone is able to obtain a driver's license, such as good vision (with or without corrective lenses), good hearing (with or without the use of a hearing aid) and a clean history of health. People with a history of seizures may not be allowed to possess a driver's license, unless they have gone a set amount of time without experiencing one (typically several years). These health prerequisites become even more strict when factoring in the public, as transporting people or goods requires the driver to be in optimal health to ensure the safety of the public.
Why do I need a DOT physical?

Drivers need a DOT physical if they:

• Drive a commercial vehicle that carries over 8 passengers and crosses state lines
• Operate a motor vehicle designed to carry more than 15 passengers, such as a bus
• Operate a commercial vehicle which weighs over 10,000 pounds (5 tons) and crosses state lines
• Transport hazardous materials in certain quantities
What to bring to a DOT physical exam?

When going to a DOT physical, it is important to bring the following:

• A picture ID (driver's license, passport)
• Current medical certificate (if applicable)
• List of all current medications, dosages and the name and contact information of the prescribing doctor(s)
• A letter from doctor stating that the current treatment is safe and effective and does not interfere with the ability to drive (these drugs include amphetamines and dextroamphetamine, among others)
• Corrective lenses (glasses) if needed
• A list of chronic conditions with medical clearance from a doctor or specialist, including the following conditions:
• Heart conditions
• Recent surgeries
• Diabetes
• Sleep apnea that requires a CPAP Machine
• Heart disease
• Lung disease
• History of blood clots
What do doctors test for in DOT physicals?

Drivers may be asked questions about their health history in some the following areas:

• Spinal cord injuries
• Brain injuries
• Neurological disorders
• Epilepsy or seizures
• Psychiatric disorders
• Dizziness or fainting
• Paralysis
• Loss of hearing
• Impaired vision
• Kidney disease
• Digestive problems
• Respiratory conditions
• Cardiac problems: Heart attack or heart disease
• High blood pressure
• Stroke
• Chronic pain
What does a DOT physical exam consist of?

DOT physical exams consist of five main parts:

1. Vision — Drivers must have at least 70 degrees peripheral vision and have at least 20/40 acuity in each eye with or without correction.
2. Hearing — Drivers must be able to perceive what is known as a forced whisper in whichever ear has better hearing at no less than five feet with or without the use of a hearing aid.
3. Blood Pressure/Pulse Rate — To look for signs of an irregular heartbeat, high blood pressure, or other medical conditions, the drivers' blood pressure will be taken.
4. Urinalysis — The DOT requires a urinalysis which will look for signs of any underlying medical conditions, such as kidney problems.
5. Physical Examination — The physical exam covers a wide range of categories including:

• General appearance
• Lungs and chest
• Extremities
• Heart
• Vascular
• Eyes
• Ears
• Mouth and throat
• Abdomen and Viscera
• Genito-urinary
• Spine, other musculoskeletal
• Neurological health

If you require a DOT physical, come to Eastway Medical Clinic and Urgent Care. Our kind and compassionate professionals are experienced providers of DOT physical exams and can help you get back on the road. Call us today at (704) 360-8893 to book an appointment for a DOT physical, or visit our clinic conveniently located at 1220 Eastway Drive, Charlotte, NC 28205. Our office is open six days a week: Monday to Friday from 8:30 AM to 5:30 PM, and on Saturday from 9 AM to 3 PM. We are closed on Sundays. We serve patients from Charlotte NC, Harrisburg NC, Concord NC, Mint Hill NC, Matthews NC, Belmont NC, Pineville NC, Kannapolis NC, Monroe NC, and Mt Holly NC. Looking forward to serve you!
ADDITIONAL SERVICES YOU MAY NEED