Women's Health Clinic in Charlotte NC
Eastway Medical Clinic is a leading medical clinic and a top healthcare provider for women of all ages in Charlotte, NC! We are here to assist you with all of your female health needs. We have caring, connected, and progressive health professionals who are dedicated to providing extra for women. We are conveniently located at 1220 Eastway Drive Charlotte, NC 28205. For more information, please call us or request an appointment online.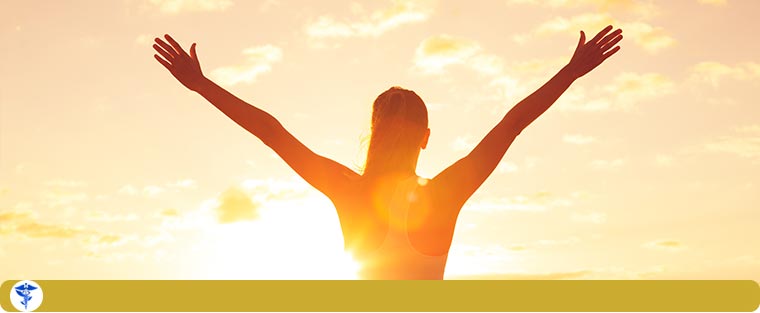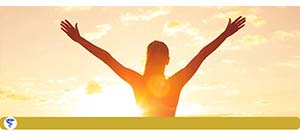 Table of Contents:
What is included in women's health?
Why is women's health so important?
What does women's health care cover?
What do women's clinics do?
Every woman has complex health needs, from sexual health to mental health. The female reproductive system is a sensitive and intricate group of organs that requires proper and balanced health to function normally. Because of the complexity of the female reproductive system, there are many different health concerns that can affect it. This is only one of the very important reasons why staying on top of women's health is so important, because with good health, we can enjoy every other facet of life.
What is included in women's health?

Women's health includes a broad range of healthcare services and specialties, such as:

• Birth control, sexually transmitted infections and gynecology
• Breast cancer, ovarian cancer and other cancers
• Mammography
• Menopause and hormone therapy
• Osteoporosis
• Pregnancy and childbirth
• Sexual health
• Women and heart disease
• Benign conditions affecting reproductive function
Why is women's health so important?

Women's health is incredibly important for a number of reasons. Women are leading busier lives than ever before, which can lead to their health falling low in their priorities. There are two major barriers for women not maintaining a healthy lifestyle, including: lack of time and health not being a priority. When women stay on top of their health and make positive changes that can last a lifetime, they are making an investment in their future. In addition to personal health and wellness, investing more time in oneself better allows women to look after the ones they love and care about.
What does women's health care cover?

Women's healthcare encompasses several different aspects of medical care, including:

Preventative Care, including:

• Regular gynecological checkups
• Pap smear and HPV testing
• Bone density testing
• Breast cancer screening
• Discussions about colon cancer screening
• Age-appropriate immunizations
• Healthy lifestyle risk assessment
• Hormonal testing for menopause
• Immunizations
• Screening for STIs

Breast Care Services, including:

• Breast biopsy
• Breast MRI scan
• Breast ultrasound
• Genetic testing for breast cancer
• Hormonal therapy, radiation therapy and chemotherapy
• Mammography
• Mastectomy and breast reconstruction
• Breast self-exam instructions

Sexual Health, including:

• Birth control (contraceptives)
• Prevention, diagnosis and treatment of sexually transmitted infections
• Therapies to help with sexual dysfunction

Gynecology and Reproductive Health, including:

• Abnormal Pap smears
• Presence of high-risk HPV
• Abnormal vaginal bleeding
• Bacterial vaginosis
• Endometriosis
• Heavy menstrual cycles
• Irregular menstrual cycles
• Other vaginal infections
• Ovarian cysts
• Pelvic inflammatory disease (PID)
• Pelvic pain
• Polycystic ovary syndrome (PCOS)
• Premenstrual syndrome (PMS) and premenstrual dysphoric disorder (PMDD)
• Uterine fibroids
• Uterine and vaginal prolapse
• Vaginal yeast infection
• Various conditions affecting the vulva and vagina

Pregnancy and Childbirth, including:

• Planning and preparing for pregnancy
• Prenatal care, delivery, and postpartum care
• High-risk pregnancy care (maternal-fetal medicine)
• Breastfeeding and nursing

Infertility, including:

• Testing to determine the cause of infertility
• Blood and imaging tests to monitor ovulation
• Infertility treatments
What do women's clinics do?

Women's health clinics specialize in treating concerns that the female population commonly faces, as well as providing services that promote a well-balanced picture of health, such as:

• Obstetrics & Gynecology
• Family Planning Services
• Prenatal and Postpartum Care
• Psychosocial Support
• Nutrition services
• Birth Control Education and management
• Emergency contraception
• Well women's check up
• Breast and Cervical cancer screenings
• STD and HIV/AIDS testing

If you are looking for a trusted women's health clinic, come to Eastway Medical Clinic and Urgent Care today. Our kind and compassionate professionals are experienced in treating many concerns that women face everyday and can help you better manage your health. Call us today at (704) 360-8893 to book an appointment, or visit our clinic conveniently located at 1220 Eastway Drive, Charlotte, NC 28205. Our office is open six days a week: Monday to Friday from 8:30 AM to 5:30 PM, and on Saturday from 9 AM to 3 PM. We are closed on Sundays. We serve patients from Charlotte NC, Harrisburg NC, Concord NC, Mint Hill NC, Matthews NC, Belmont NC, Pineville NC, Kannapolis NC, Monroe NC, and Mt Holly NC. Looking forward to serve you!
ADDITIONAL SERVICES YOU MAY NEED