Pediatric Urgent Care Clinic Questions and Answers
Eastway Medical Clinic and Urgent Care offer pediatric urgent care services in Charlotte, NC. Our experienced doctors & medical staff are always here to help your little ones feel better. For more information, please call us or request an appointment online.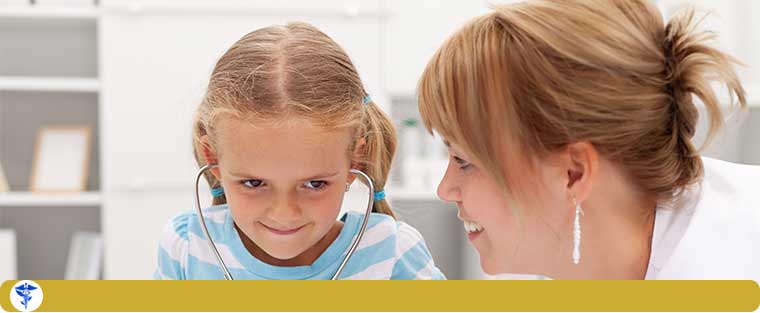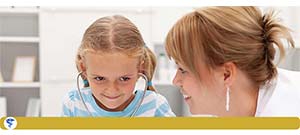 No injury or illness is planned, especially when it comes to our children. As parents, we work tirelessly to keep our kids safe, but despite our best efforts, they can still come down with the flu or take a tumble off their bike. When our children become sick or injured, it is essential to know what to do and where to go. While urgent care centers are great for acute medical situations, not all of these clinics are qualified to treat children. Thankfully, urgent care centers like Eastway Medical Clinic and Urgent Care are staffed with medical professionals that can take care of your little ones and get them back to their healthy, happy selves.
What services do pediatricians provide?
Pediatricians provide a wide range of services, including:
When should I take my kid to urgent care?
A trip to urgent care may be warranted if your child has:
An ear infection
Dehydration or diarrhea
Constant cough
While urgent care also handles these cases, it is generally okay to call your pediatrician and wait for an answer if your child:
Appears to feel unwell in general (malaise)
Is vomiting (not spitting up, which is common)
Does not have regular bowel movements
Has signs of a common cold
Has blood or pus around the navel
Is not responding normally to sounds/visual cues
Needs routine tests, shots or vaccinations
Requires a standard health exam
However, some cases are serious and should be treat at the ER right away, including:
Head injuries
A high fever that will not go down
A temperature that drops too low
Extreme tiredness, including difficulty waking
Bloody urine, stool or spit-up
Unexplainable swelling
Breathing problems (rapid breathing or struggling to breathe)
What is the most common childhood disease?
The most common childhood diseases include:
Common Cold — It is called the common cold for a reason, because it affects people of all ages, genders and backgrounds. The common cold is typically not serious, however its symptoms can range from mild to severe.
Bronchitis and Bronchiolitis — Easily mistaken for the common cold due to its similarity of symptoms, bronchitis and bronchiolitis frequently affect children.
Stomach Flu (Gastroenteritis) — A stomach flu, typically caused by a bacterial or viral infection, can cause symptoms of diarrhea, vomiting, nausea and fever in young ones.
Hand, Foot and Mouth Disease (HFMD) — A painful but not serious childhood disease, HFMD causes ulcers in or around the mouth, and on the hands and feet.
Chickenpox — This viral disease is typically not harmful to children, however when present in adults, can be potentially life-threatening.
Asthma — The most common chronic condition among children, asthma affects the lives of over 6 million children and adolescents in the United States.
Allergic Rhinitis (Allergies) — Food allergies affect 1 in 13 US children, with even more affected by environmental and animal allergies.
What diseases does a pediatrician treat?
Pediatricians commonly treat the following medical conditions:
Common Cold
Bronchitis and Bronchiolitis
Stomach Flu (Gastroenteritis)
Hand, Foot and Mouth Disease (HFMD)
Fever
Chickenpox
Eczema
If your little one has become sick or injured, bring them to Eastway Medical Clinic and Urgent Care. Our kind and caring professionals are experienced at treating children and can help them feel better, sooner. Call us today at (704) 360-8893 to book an appointment, or visit our clinic conveniently located at 1220 Eastway Drive, Charlotte, NC 28205. Our office is open Monday through Friday from 8:30 AM to 5:30 PM, and on Saturday from 9 AM to 3 PM. We serve patients from Charlotte NC, Harrisburg NC, Concord NC, Mint Hill NC, Matthews NC, Belmont NC, Pineville NC, Kannapolis NC, Monroe NC, and Mt Holly NC. Looking forward to serve you!
ADDITIONAL SERVICES YOU MAY NEED