COPD Treatment Doctor in Charlotte NC
Living with chronic obstructive pulmonary disease (COPD) can be very difficult. Chronic obstructive pulmonary disease, or COPD, is a set of disorders that produce airflow obstruction and breathing difficulties. Emphysema and chronic bronchitis are examples. COPD, which affects 16 million Americans, makes breathing harder, according to general research. We offer treatment for COPD here at Eastway Medical Clinic and Urgent Care in Charlotte, NC. We are conveniently located at 1220 Eastway Drive Charlotte, NC 28205. For more information, please call us or request an appointment online.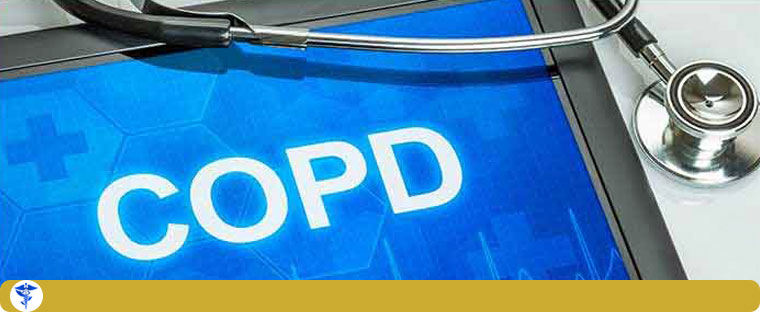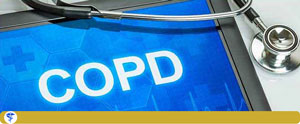 Table of Contents:
What is COPD?
What can I do if I have COPD?
How is COPD diagnosed and treated?
Breathing is supposed to be the most natural thing we do as humans. So, when an awful disease like chronic obstructive pulmonary disorder (COPD) comes along and makes it difficult to breathe, it can feel as if life itself is being taken away from us. However, with successful treatment and healthy lifestyle choices, COPD can be managed so you can continue to engage with life meaningfully. Our doctors at Eastway Medical Clinic have the expertise to treat COPD in constructive and beneficial ways and will treat your condition with compassion and comprehensive care.
What is COPD?

Chronic obstructive pulmonary disease delineates a group of lung diseases that obstructs the airflow from your lungs, making it acutely challenging to breathe. Emphysema and chronic bronchitis are the usual culprits with COPD. Smoking is the leading cause of COPD, followed by long-term exposure to chemical irritants. COPD is a prevalent illness. According to the COPD Foundation, an estimated 30 million Americans suffer from COPD. In North Carolina alone, over 500,000 adults have been diagnosed with COPD, accounting for 7% of the population.

There is currently no cure for COPD, but it is not an untreatable disease. If you think you might have COPD, keep an eye out for these symptoms: increased shortness of breath, wheezing, constant cough, tightness in your chest, or a lack of energy. While these symptoms might seem harmless or a natural sign of aging, it is better to be sure when it comes to COPD, so that it does not progress if you have it.
What can I do if I have COPD?

If you are diagnosed with COPD, it can feel like a life sentence, but it doesn't have to feel hopeless! There are many things you can do to control your symptoms and prevent complications or aggravations with your condition so that you can lead a more active life. Some of these steps include:

• Quit smoking (if you smoke)
• Practice controlled breathing techniques and exercises
• Exercise often
• Maintain a healthy diet
• Drink lots of water and keep your living spaces humidified
• Seek out counseling to work through the difficulties of having COPD
• Seek out professional medical treatment
How is COPD diagnosed and treated?

Chronic obstructive pulmonary disease is diagnosed in multiple steps, and arriving at a conclusive diagnostic result can be done through a number of different methods. In the first step, your doctor will assess your symptoms and will go over your family's and your medical history, any medications you are currently taking, and relevant lifestyle endeavors. Your doctor will also ask about any exposure you have had to lung irritants like smoke or air pollution. Depending on your condition, there are several tests that your doctor may order to arrive at a diagnosis. These tests include:

• Lung function tests, such as spirometry
• Chest X-ray
• CT scan
• Arterial blood gas (ABG) test

If a definite diagnosis is reached, there are numerous treatment options for COPD, including medication and lung therapies. Medications for COPD include bronchodilators, inhaled or oral steroids, phosphodiesterase-4 inhibitors, antibiotics, or theophylline. Lung therapies, like oxygen therapy or pulmonary rehabilitation programs, are also helpful complements to medication. A doctor also may refer you for surgery if the above treatments are not helping enough.

We encourage you to come to see us at Eastway Medical Clinic for all of your COPD concerns! You can schedule an appointment by phone or online, or you can come to visit us at 1220 Eastway Drive in Charlotte, North Carolina. Our doors are open from 8:30 AM to 5:30 PM on weekdays, and from 9:00 AM to 3:00 PM on Saturdays. We serve patients from Charlotte NC, Harrisburg NC, Concord NC, Mint Hill NC, Matthews NC, Belmont NC, Pineville NC, Kannapolis NC, Monroe NC, and Mt Holly NC.
ADDITIONAL SERVICES YOU MAY NEED