4 Questions to Ask About Immigration Physical Exam
At

Eastway Medical Clinic

, we offer professional

immigration physicals

to ensure medical soundness at every level. Trust that you are in safe hands with our team of medical experts, who will always prioritize your care and comfort. For more information about the immigration physicals we offer,

contact us here

or book an appointment online.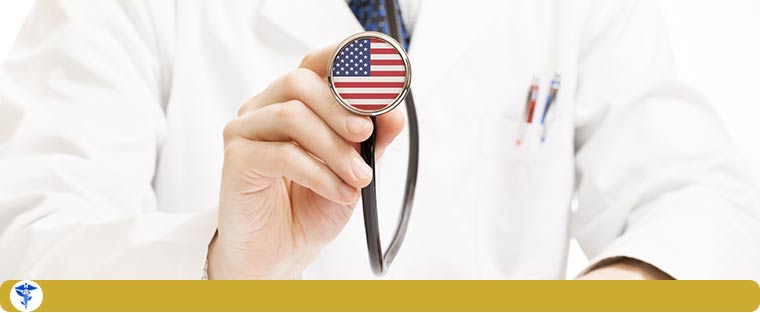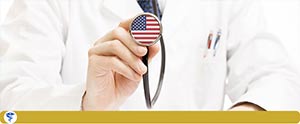 Table of Contents:
What does immigration look for on the physical exam?
How do I prepare for an immigration physical exam?
Why does immigration ask for a physical?
What three tests did immigrants have to pass?
If you're considering immigrating to the United States, you'll have to undergo a medical examination known as an immigration physical (also sometimes called a green card medical). Immigration physicals are a necessary part of transitioning to the United States, ensuring public safety, and removing any medical grounds for inadmissibility for entering immigrants.
This medical exam is not the same as a standard physical examination. An immigration physical exam focuses on screening for certain medical conditions as they relate to current U.S. immigration law.
What does immigration look for on the physical exam?

Immigration wants to ensure that every person looking to permanently enter the United States is medically sound so as to safeguard the greater population. Some medical conditions or a lack of required vaccinations may make an applicant inadmissible for entry on health-related grounds. This includes having a communicable disease that is a threat to public health safety, having a physical or mental disorder that correlates with harmful behavior, or having current issues with drug abuse or addiction.
 
Some vaccines are explicitly required before immigrating, as dictated by both the Immigration and Nationality Act and the Centers for Disease Control and Prevention (CDC). The following vaccinations are required before being admitted as a permanent resident:
 
• COVID-19
• Haemophilus influenza type B
• Hepatitis A
• Hepatitis B
• Influenza
• Measles
• Meningococcal
• Mumps
• Pertussis
• Pneumococcal pneumonia
• Polio
• Rotavirus
• Rubella
• Tetanus and diphtheria toxoids
• Varicella
How do I prepare for an immigration physical exam?

There are several items that you will need to ensure that your immigration physical exam runs smoothly and can be administered completely. These items include:
 
• A valid passport or another valid form of government-issued photo identification
• Complete vaccination records
• A I-693 Form (Report of Medical Examination and Vaccination Record)
• The required number of U.S. passport photos as dictated by the office you're visiting 
• Report any special education or supervision requirements (if you or someone in your family has a learning disability)
• A list of your current and past medications
• Tuberculosis certificate from your doctor which states that you were treated
• Certificate of clearance signed by a doctor or public health official if you have had syphilis
• Any information regarding a history of harmful or violent behavior that resulted in injury to people or animals. This information will allow the doctor to determine whether the behavior was related to a psychiatric or medical problem, drug or alcohol use, or other factors.
• Written certification If you have been hospitalized and/or treated for a psychiatric or mental illness or alcohol or drug abuse. This certification must include the name of the attending physician, your diagnosis, length of treatment, and your prognosis
• Payment for any required medical fee required by the physicians performing the immigration physical exam.  
 
If you are completing your exam outside of the United States, always check with the U.S. Embassy before your scheduled visit to make sure you know the required criteria for entry. This will ensure that nothing is missed during your examination and that all information required is delivered efficiently.
Why does immigration ask for a physical?

Immigration physicals are used to determine whether a foreign applicant meets all health-related standards for admissibility. Every person looking to immigrate to the United States must be medically sound as a means of safeguarding the greater population.
 
Some physical and psychological medical conditions or a lack of required vaccinations may make an applicant inadmissible for entry to the country on health-related grounds.
What three tests did immigrants have to pass?

There are three tests that immigrants are required to pass before being granted permanent residency in the United States. They are as follows:
 
• Immigration medical exam. This determines if a person is physically and mentally sound, and has received all required vaccinations, before being admitted into the country.
• English language proficiency test. This determines the applicant's ability to read, write, speak, and understand English.
• Civics test. This measures the applicant's knowledge and understanding of U.S. history and government. 
 
At Eastway Medical Clinic, we provide high-level care and professional immigration physical examinations that you can rely on. Schedule your appointment today or contact us for more information. We're happy to answer any questions that you may have about our offered services. We are conveniently located at 1220 Eastway Drive Charlotte, NC 28205. We serve patients from Charlotte NC, Harrisburg NC, Concord NC, Mint Hill NC, Matthews NC, Belmont NC, Pineville NC, Kannapolis NC, Monroe NC, Gastonia NC, and Mt Holly NC.
ADDITIONAL SERVICES YOU MAY NEED