Minor Emergency Clinic in Charlotte, NC
At Eastway Medical, our professionals are experienced in treating minor emergencies. Contact our clinic today if you need immediate medical attention and have been diagnosed with a minor medical emergency. We are conveniently located at 1220 Eastway Drive Charlotte, NC 28205. For more information, please contact us or book an appointment online.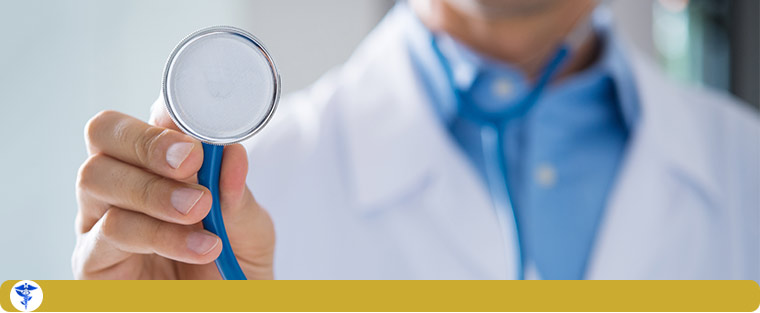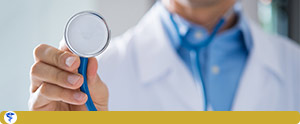 Table of Contents:
What are some minor emergencies?
What would be considered an emergency?
What is the difference between emergency and urgent care?
What injuries are emergencies?
What are some minor emergencies?

Nothing is minor about a minor emergency. It isn't something that should be simply brushed off. The only reason it is considered a "minor emergency" is that treatment is completed outside of the hospital emergency room.
 
Minor emergencies often benefit the most from walk-in urgent care, as they provide urgent treatment to patients who need it the most. While the conditions of minor emergencies are not life-threatening, if left untreated, they can become major complications.
 
Minor emergencies may include:
 
• Mild cuts or lacerations
• Injuries that include strains, sprains, or mild fractures
• Headaches
• Minor infections
• Prolonged flu and cold symptoms
• GI upset, which includes vomiting and nausea
• A mild asthma attack
• Skin lesions and rashes
What would be considered an emergency?

Each illness or injury that happens will need a decision on whether it is a minor or major emergency and how soon you should get medical care. Treatment at an emergency room can cost you quite a bit, especially if you can get the same care at an urgent care facility. It will greatly depend on the severity of the emergency and which medical provider you will need.
 
If it is a life-threatening or limb-threatening emergency, a hospital's emergency room will be your best bet for medical care. Call 9-1-1 immediately for the following:
 
• Choking
• Breathing has stopped
• Head injuries that consist of fainting, confusion, or passing out
• Injury that has occurred to the spine or neck, particularly if there is a loss of feeling or the inability to move
• A lightning strike or an electric shock
• Severe burn
• Severe pressure in the chest or chest pain
• Seizure that lasts between 3 to 5 minutes
 
If you are able to get yourself to your local emergency room, or if you need help, call 9-1-1 for the following:
 
• Breathing issues
• Fainting, or passing out
• Pain occurring within the jaw or arm
• Unusual or severe headache, particularly if it comes on suddenly
• Suddenly not able to see, speak, walk or move
• Suddenly feeling weak, or noticing drooping occurring on one side of the body
• Feeling weak or dizzy, and the feeling not going away
• Inhaled a lot of smoke or poisonous fumes
• Sudden confusion
• Heavy bleeding
• Could have broken a bone, noticed the loss of movement
• Deep wound
• Serious burn
• Throwing up or coughing up blood
• Severe pain that is anywhere in the body
• Having a severe allergic reaction including swelling, hives, and issues breathing
• High fever associated with a stiff neck or headache
• High fever that is not getting any better when taking medicine
• Throwing up or noticing loose stools that are not stopping
• Overdose of alcohol or drugs, or poisoning
• Suicidal thoughts
• Seizure
What is the difference between emergency and urgent care?

There are a few main differences between urgent care and emergency rooms, some of which will be chosen for you if an issue or injury occurs. They include:
 
Severity of any health issues
Emergency rooms were created as a means to take patients who are dealing with life or limb-threatening health issues, from newborns to seniors. Emergency rooms are the best choice for medical attention if you require immediate medical assistance.
 
Urgent care was created as a middle ground between emergency rooms and primary care facilities. You can visit an urgent care for minor injuries or illnesses that can't wait until the next day to see your primary care physician but is not severe enough to warrant an emergency room visit.
 
Hours and staff
Emergency rooms are equipped and staffed 24/7, 365 days a week with physicians, physician assistants, registered nurses, and nurses in training to deliver emergency medical care, as well as other advanced specialties that include orthopedics, cardiology, and neurology.
 
Conditions treated

Urgent Care

• Muscle or back pain
• Bronchitis
• Minor burns
• Minor cuts
• Diarrhea
• Earache
• Skin conditions
• Joint pain or sprains
• Upper respiratory infections
• Urinary tract infections
• Vomiting
 
Emergency Room

• Chest pressure and pain
• Compound fracture
• Head injuries
• Pneumonia
• Seizures
• Severe abdominal pain
• Shortness of breath
• Severe and sudden paresthesia, weakness, or headaches
• Uncontrolled bleeding
What injuries are emergencies?

Injuries that are considered emergencies include:
 
• Bleeding
• Burns and scalds
• Choking
• Drowning
• Electric shock
• Fractures
• Heart attack
• Anaphylaxis
• Poisoning
• Shock
• Stroke
 
We are conveniently located at 1220 Eastway Drive Charlotte, NC 28205. For more information, please contact us or book an appointment online. We serve patients from Charlotte NC, Harrisburg NC, Concord NC, Mint Hill NC, Matthews NC, Belmont NC, Pineville NC, Kannapolis NC, Monroe NC, Gastonia, NC, and Mt Holly NC.
ADDITIONAL SERVICES YOU MAY NEED