What Will Happen If I Go to an Urgent Care without Insurance?
If you or a family member require immediate and affordable self-pay medical services and do not have health insurance, or if you are seeking urgent care, come to Eastway Medical Clinic. Even if you do not have health insurance, you can use our services. Our board-certified doctors, Dr. Sylvia Okoye, MD., and Dr. Joseph Okoye, MD., will provide you with the proper care. We provide self-pay solutions for anyone who does not have insurance. We are conveniently located at 1220 Eastway Drive Charlotte, NC 28205. For more information, contact us or simply walk in!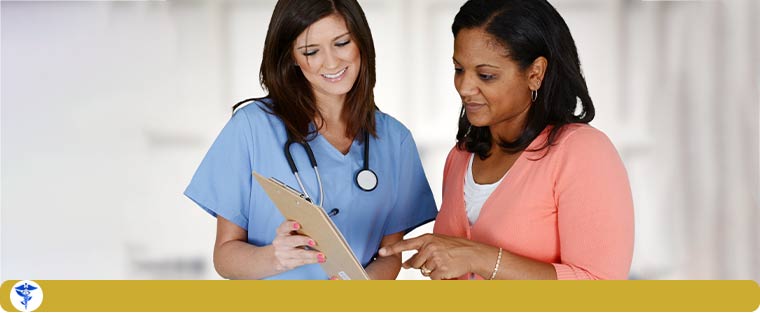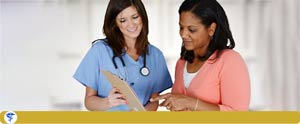 Table of Contents:
What is the consequence of not having health insurance?
What happens in Charlotte NC if you don't have health insurance?
How much does the average person spend on healthcare per month?
What is the consequence of not having health insurance?

Not having health insurance can present various challenges and consequences. However, at our clinic, we believe that everyone deserves access to quality healthcare, regardless of insurance status. While health insurance offers substantial financial protection and access to a broad network of providers, we are committed to helping those without insurance receive the care they need. Without health insurance, the following consequences may arise:

● Financial responsibility – Being uninsured means being responsible for the full cost of medical services, which can be a burden, particularly in cases of unexpected healthcare needs or chronic conditions.

● Limited provider options – Many healthcare providers participate in insurance networks, which may limit the choice of doctors or specialists for uninsured individuals.

● Reduced access to preventative care – Lack of insurance coverage makes it more difficult to access wellness services, such as routine check-ups, vaccinations, and screenings. This leads to missed opportunities for early detection and intervention.

● Increased health risks – Delayed or limited access to healthcare can result in untreated or undiagnosed health conditions, which can lead to increased health risks over time.

At our clinic, we are dedicated to providing affordable and compassionate care to all patients. Our team of skilled healthcare professionals is committed to ensuring that each patient receives the medical attention and treatment they need.
What happens in Charlotte NC if you don't have health insurance?
 
At Eastway Medical Clinic in Charlotte, North Carolina, we understand that not having health insurance can be a concern for those seeking healthcare services. However, we want to assure you that our clinic is committed to providing the same high-quality care to each of our valued patients. While having health insurance offers financial protection and access to a wider network of providers, we believe that everyone deserves access to comprehensive medical care. Our clinic treats uninsured individuals and offers a range of affordable options so you can receive the care you need. By choosing Eastway Medical, you can expect:
 
● Compassionate care – Our team of healthcare professionals is dedicated to providing compassionate and personalized care to every patient who walks through our doors. We prioritize your wellness and promptly address your healthcare needs with empathy and expertise.

● Affordable options – We offer competitive self-pay rates to make healthcare more accessible for those without insurance. Our goal is to provide quality care while simultaneously minimizing financial strain.

● Comprehensive services – Whether you require preventative care, treatment for acute conditions, or management of chronic illnesses, our clinic offers a wide range of services to meet your health needs.
How much does the average person spend on healthcare per month?

When it comes to healthcare expenses, the average person's monthly spending varies based on various circumstances. Let's take a closer look at some common healthcare costs you may encounter.

For those without medical insurance, healthcare expenses can be quite a bit higher than for those who do. Routine doctor visits often range from $100 to $300 per visit, depending on the extent of services. Prescription medications also add to monthly health expenses, with generic drugs typically costing between $20 and $50 for each prescription. Emergency room visits, which are unpredictable but unavoidable in certain situations, can result in substantial bills ranging from a few hundred dollars to thousands of dollars.

Moreover, preventative care services, such as vaccinations and routine screenings, are incredibly beneficial for maintaining your wellness. Costs associated with these services are variable but typically much more affordable than treatment for chronic conditions. Specialist consultations and diagnostic tests can also significantly contribute to healthcare expenses. The cost of these services depends on the type of specialist and the specific tests performed.
 
To better manage your monthly healthcare costs, it's wise to explore options such as prescription assistance programs, state-funded insurance plans and affordable healthcare providers such as Eastway Medical Clinic. Additionally, maintaining a healthy lifestyle and focusing on preventative services are two helpful tips for reducing the need for costly medical interventions. Overall, everyone's healthcare spending is unique, so it's essential to evaluate your situation and explore available resources to increase affordability. We are conveniently located at 1220 Eastway Drive Charlotte, NC 28205. For more information, call us or book an appointment online. We serve patients from Charlotte NC, Harrisburg NC, Concord NC, Mint Hill NC, Matthews NC, Belmont NC, Pineville NC, Kannapolis NC, Monroe NC, Gastonia, NC, and Mt Holly NC.
ADDITIONAL SERVICES YOU MAY NEED