Skin Rash Doctor in Charlotte NC
Rashes can be bothersome and painful. Many rashes are irritating, itchy, red, and painful. Some rashes can also cause blisters or wounded skin patches. If you have a rash and need it treated, Eastway Medical Clinic offers a wide range of healthcare services in Charlotte, NC. We are conveniently located at 1220 Eastway Drive Charlotte, NC 28205. For more information, please contact us or request an 

appointment online

.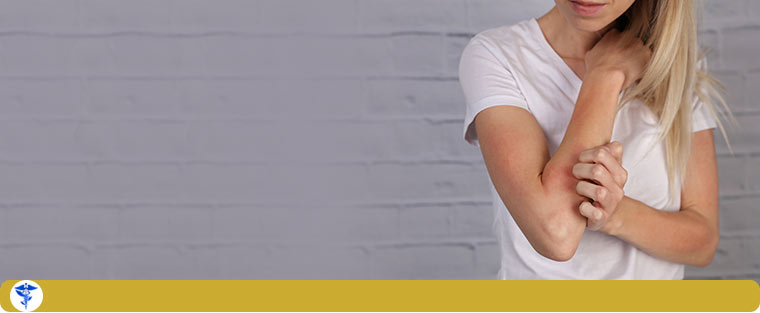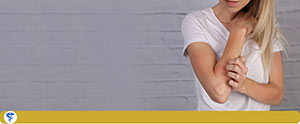 Table of Contents:
What causes skin rashes?
How do you know if a rash is serious?
Can medical conditions cause skin rashes?
When should I worry about a rash?
When should you go to the doctor for rashes?
What causes skin rashes?

If you have a noticeable change in texture or color of your skin, then you may have a rash. When a rash occurs, your skin may become bumpy, itchy, scaly, or otherwise irritated. Rashes can be caused by a number of factors, like flea bites, fifth disease, rosacea, impetigo, ringworm, contact dermatitis, allergic eczema, hand, foot and mouth disease, diaper rash, eczema, psoriasis, chickenpox, and systemic lupus erythematosus.
How do you know if a rash is serious?

There are a number of flags that will tell you if your rash is serious and why you should seek medical attention from a healthcare provider. The following offers signs that your rash needs to be examined by a medical professional: you have pain or fever accompanying the rash (sign of infection or an allergic reaction); you have a sudden spreading of bruise-like lesions (might be a symptom of vasculitis and the clotting cells might not be working properly); your rash continues unbated (your rash starts out benign but a secondary infection develops due to the integrity of the skin); a rash that is widespread (a possible sign of major allergic reaction); your rash starts to blister (could be a sign that you have come into contact with poison ivy or it may be something more serious); purple spots on your feet and hands (might be a sign of bacterial infection of the heart); and your rash is a circular shape (a sign of Lyme Disease).
Can medical conditions cause skin rashes?

Medical conditions can certainly cause skin rashes, like shingles, chickenpox, HIV, measles, syphilis, roseola, and Lyme disease. If you have a medical condition and you experience a rash, then contact a medical professional who can examine it and help treat it.
When should I worry about a rash?

If you have a rash and are concerned about your symptoms, then it is highly suggested that you see a doctor or go to the emergency room at your local hospital or urgent care clinic. Here are the following symptoms that should cause concern: you have a fever with the rash, the rash is sudden and spreads quickly, the rash is painful, the rash becomes infected, the rash spreads all over your body. Rashes can come in all sorts of forms, and depending on the actual cause, it could take days or in some cases weeks to heel. Rather than trying to treat the rash on your own, visit a healthcare professional who can help diagnose and offer the right treatment that you need.
When should you go to the doctor for rashes?

If you are experiencing any of the following symptoms, then it's time to call your GP right away: you have developed a rash during pregnancy, your rash is getting in the way of your daily activities, over-the-counter antihistamines or creams aren't helping whatsoever, you notice open sores or fluid-like-filled blister forming from your rash, your rash hurts and is painful, you notice that your rash continues to spread quickly, you have a temperature that indicated an allergic reaction or an infection, and your rash covers your entire body. If your breathing becomes difficult, or your tongue is swelling or your throat tightens, this could be a sign that your skin rash is caused by an allergic reaction, so get medical attention right away. Skin rashes can be caused by a variety of things. While irritants are obvious, making the rash easy to get rid of, other rashes can be persistent and very difficult to treat. Homecare solutions are always good to try at first, like with lotions, baths, and over-the-counter-medications could help relieve symptoms, however if your rash doesn't go away, then medical attention is necessary.

If you have a rash that is painful, won't go away, or is spreading, then we encourage you to contact our clinic. We are conveniently located at 1220 Eastway Drive Charlotte, NC 28205. Our team care about your health, and you can contact us through our website to book an appointment. We serve patients from Charlotte NC, Harrisburg NC, Concord NC, Mint Hill NC, Matthews NC, Belmont NC, Pineville NC, Kannapolis NC, Monroe NC, and Mt Holly NC.
ADDITIONAL SERVICES YOU MAY NEED